Anna Lee Steed Fine Art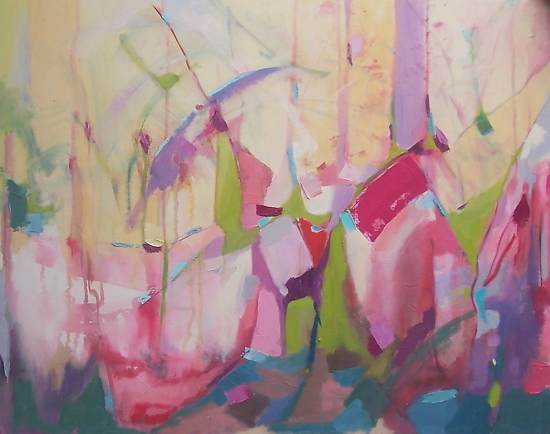 "CANDYLAND"
FROM MY RECENT ABSTRACT SERIES
ANNA LEE STEED
Painting in Oil and Acrylic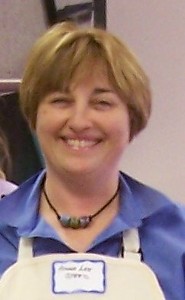 Anna Lee Steed is a California painter whose primary interest is in color. Whether painting still life, seascapes or abstracts…color composition is foremost in her mind.
"Initially I found my strongest inspirations in nature and could often be found painting in dramatically beautiful locations such as Point Lobos on the Carmel coast or high up in the Colorado Rocky Mountains! I admired the work of the Early California Impressionist painters such as Guy Rose, Edgar Payne and Franz Bischoff who painted at the turn of the last century. My art education included plein air workshops with landscape painters Brian Blood, Laurie Kersey, Camille Przewodek and others. I read books on color and began doing small, experimental abstract pieces, to learn what color could do. In 2004, I met a kindred spirit and art mentor in Michael Linstrom, Interpretive Colorist. Studying privately with Michael for several years gave me a sound foundation in art principles and continued my development as a colorist."
2011 marked a milestone in Steed's career when she debuted a series of thirty mixed media abstract paintings in a solo show at the Sunnyvale Art Gallery. This truly original body of work features freeform line on a black ground integrated with uniquely beautiful color schemes. Most of these pieces feature the rough texture of oil paint applied with a painting knife. Currently, she is working on an abstract series represented by the paintings "Candyland" and "Earthbound". As always, the series is a study in shapes and color schemes. The paintings have a complex texture combining washes, brushwork and palette knife. In the first half of 2012, Anna Lee focussed on landscape both plein air and studio work. This produced paintings of Mount Hood (Oregon), Mount Shasta (California) and Bear Mountain (Colorado). Anna Lee finds that her work in abstraction helps with creativity and design in the representational paintings. Conversely, the representational work helps to keep her color schemes and shapes more diverse and authentic in the abstract paintings.
Anna Lee teaches a unique series of workshops which she calls "Developing As A Colorist Painter". Students go beyond the basics of color and learn to assimilate color ideas into their work. She has traveled to Oregon and Colorado to teach workshops as well as offering classes and workshops in California. Anna Lee has been a frequent demonstrator for Bay Area art clubs. Her paintings are exhibited at the Los Gatos Museums Gallery and at the Sunnyvale Art Gallery, both in California.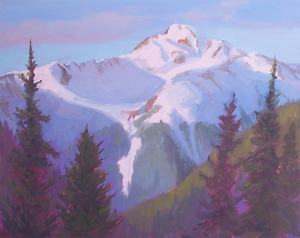 "Bear Mountain, Colorado"
Traditional Oil Paintings
"French Glass Vase With Agapantha"
The Acrylic Floral Series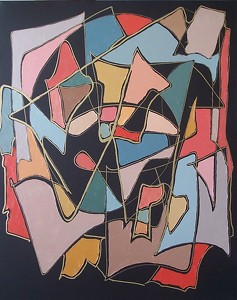 "Jazz"
Abstract Series on Black