Anna Lee Steed Fine Art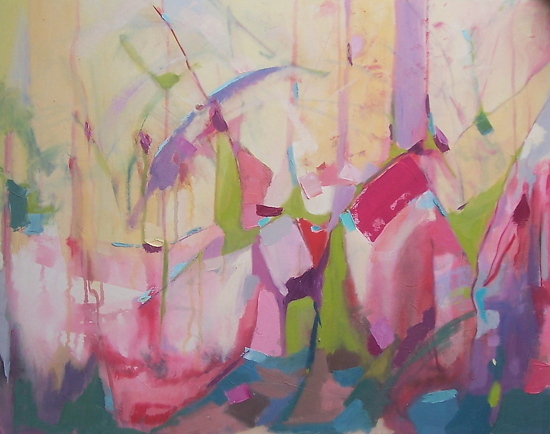 "CANDYLAND"
FROM MY RECENT ABSTRACT SERIES
ANNA LEE STEED
Painting in Oil and Acrylic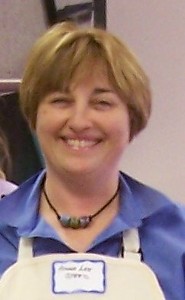 Anna Lee Steed is a colorist painter. Whether painting landscape, still life or abstracts, color is the main focus of her work. She was born in California, but also lived in Colorado, Connecticut and Texas during her youth. After spending most of her adult life in California, Steed has recently relocated to Albany, Oregon. "I love the green terrain and the small town country atmosphere here in the Willamette Valley. The Cascades and the Oregon Coast present unlimited opportunities for landscape painting and the winter rains will be perfect for concentrated studio work on colorful abstract pieces. My first exhibit in Oregon may be seen at "The Portal Center" in Lincoln City. Painting workshops are scheduled in November 2013 and January 2014 for the Corvallis Park & Recreation Center."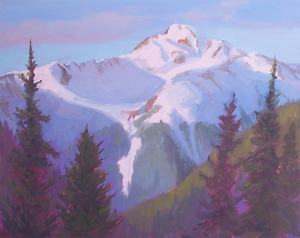 BEAR MOUNTAIN SUNSET...COLORADO
Traditional Oil Paintings
Describing her painting career, Steed says, "I have always found my strongest inspirations in nature and could often be found painting in dramatically beautiful locations such as Point Lobos on the Carmel coast or high up in the Colorado Rocky Mountains! I admired the work of the Early California Impressionist painters such as Guy Rose, Edgar Payne and Franz Bischoff who painted at the turn of the last century. My art education included plein air workshops with landscape painters Brian Blood, Laurie Kersey, Camille Przewodek and others. I read books on color and began doing small, experimental abstract pieces, to learn what color could do. In 2004, I met a kindred spirit and art mentor in Michael Linstrom, Interpretive Colorist. Studying privately with Michael for several years gave me a sound foundation in art principles and continued my development as a colorist."
Anna Lee began showing her landscape paintings in 2002 and soon after became a member of Gallery Saratoga where she exhibited for a period of five years. Since then, she has exhibited her work at The Sunnyvale Art Gallery, The Los Gatos Museums Gallery, Gallery Christine (Pacific Grove), and the Salinas Valley Art Gallery, all California galleries. In 2006, she exhibited a collection of her paintings in Pagosa Springs, Colorado. In 2009, she showed 29 still life and landscape paintings at the Sunnyvale Art Gallery in a joint exhibit with her mentor, Michael Linstrom. 2011 marked a milestone in Steed's career when she debuted a series of thirty mixed media abstract paintings in a solo show at the Sunnyvale Art Gallery. This truly original body of work features freeform line on a black ground integrated with uniquely beautiful color schemes. Most of these pieces feature the rough texture of oil paint applied with a painting knife. In the first half of 2012, Anna Lee focussed on landscape both plein air and in the studio. This produced paintings of Mount Hood (Oregon), Mount Shasta (California) and Bear Mountain (Colorado). Currently, she is working on an abstract series represented by the painting "Candyland". These paintings have a complex texture combining washes, brushwork and palette knife. Anna Lee finds that her work in abstraction helps with creativity and design in the representational paintings. Conversely, the representational work helps to keep her color schemes and shapes more diverse and authentic in the abstract paintings.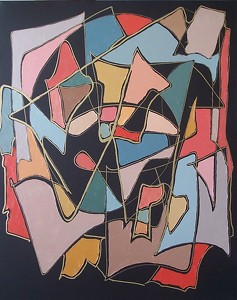 "JAZZ"
From the Abstract Series on Black
Anna Lee teaches a unique series of workshops which she calls "Developing As A Colorist Painter". Students go beyond the basics of color and learn to assimilate color ideas into their work. Anna Lee has taught painting workshops in California, Colorado and Oregon. She has also taught painting classes for the Cupertino Department of Parks and Recreation as well as for other organizations. A frequent demonstrator for Bay Area art clubs, she has given talks about color and demonstrated painting approaches for the Sunnyvale Art Club, The Los Altos Art Club, Fine Art League of Cupertino, Santa Clara Art Association, Saratoga Contemporaries and the Del Valle Art Club. She says, "I love to teach almost as much as I love to paint! In painting you can share your vision with others and in teaching you can help others to acquire the skills necessary to share their own unique vision."
"French Glass Vase With Agapanthus"
The Acrylic Floral Series